Introduction
Our clinic opened in 1920 and has been operated by the founder's family for three generations.
In case of emergencies we can be contacted outside consultation hours; at night on Sunday and Public Holidays.
If you have any problems with your eyes please call us any time.
We have 19 beds for patients.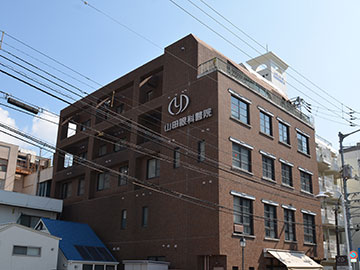 Our services
Eye surgeries (underlocal or general anesthesia)
Cataract surgery (with multi focal IOL etc.)
Glaucoma surgery (implant etc.)
Vitreoretinal surgery
Corneal transplantation
Squint surgery
Lid surgery
Laser treatment
General eye examinations
Examinations for contact lenses and eye glasses
VDT and DM checkups
Guidance of each floor
5F
Asthenopia(eyestrain) medical treatment room Lounge Low vision counselling room
4F
Patients' ward(private rooms and special rooms with private bathrooms)
3F
Patients' ward(shared rooms)
2F
Second examination room Operation theater
1F
Waiting room Consulting room Examination room
Contact lens room